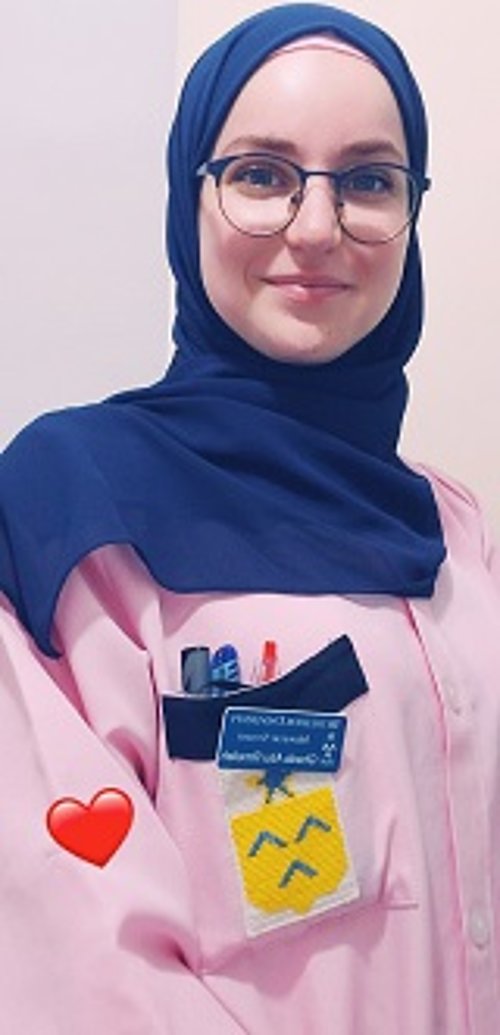 As the youngest of six children in a Palestinian family living in Jerusalem, 21-year-old Ghada initially fought her way to high school graduation by studying hard and getting good grades at High Scholl. In order to be able to finance herself a subsequent course of study to become a midwife, her chosen profession, she worked for two years. She was finally able to begin her training at Bethlehem University in 2019. Now, however, the financial resources she earned herself have been exhausted. Through friends, she found her way to our foundation. The decision to grant her request for a scholarship was not difficult. We are happy to be able to help this ambitious young student with a scholarship, so that after four more semesters she will be professionally available in the future, when new citizens of the earth want to see the light of day in our interesting world.
In her recent reports on her studies, she writes:
02.12.2021:
"I have many things to tell you about the progress of my studies: I completed my training in the Neonatology and Prematurity Unit at Al-Maqassed Hospital. It's one of my favourite courses, the babies are so small and cute, but most of them are sick, and I'm so grateful to be part of the team that can save babies' lives, it was a very powerful experience that I have now in my field, and I recognise many problems in newborns that we can prevent in the delivery room."
01.01.2022:
"This year has been very hard, but there have also been many good things. I had a very tough time in the last month of 2021, I had to go to university and do my day and night duties, and I had to balance both. But finally I finished this internship, tonight was my last night. Now I'm preparing for my final exams, which start on Monday."
03.03.2022:
"I started last week with advanced training in the Intensive Care Unit (ICU) at Al-Makassed Hospital in Jerusalem and I am very happy that this hospital is close to my home and is somewhat comfortable.
Academically, the results of the last semester appeared and I received a degree of honor. I wanted to share my happiness with you and thank you for your support and standing by me in order to complete my education until I become a legal midwife."