Education is the key to peace
Needy children can be helped with educational opportunities
Foundation purpose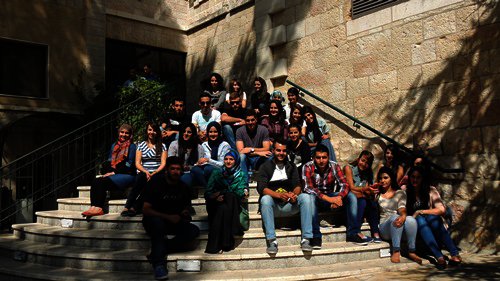 Students at the University of Bethlehem
Youth welfare in the form of educational support is the purpose of the foundation. Needy children, adolescents and young adults in training should be supported in the development of their mental and physical talents through educational and training measures.
This purpose of the foundation is based on our conviction that education, training and again education are the solution for need, misery, poverty, violence, discrimination and discord on our earth. Only those who are able to help themselves will be able to make a good contribution to their own development and thus to the development of humanity on a small or large scale. Our goal is to create the conditions for as many people as possible, primarily children and young people, to shape their own lives and thus give them the chance to positively shape their social environment.
In doing so, we see education and training, upbringing and care as essential building blocks for a world in which there is more peace.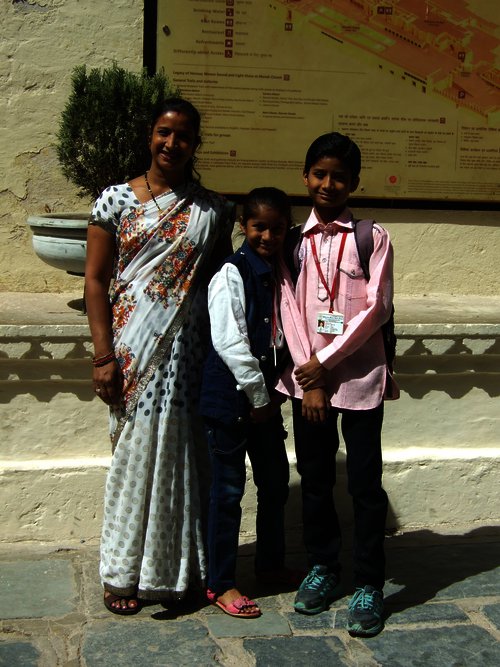 We prefer direct help. We want to get to know the person we support personally. In our modern world, this is also possible via suitable media.
For this purpose we are looking for an "anchor" in which we can find trust. This can be the parents, but also an institution or persons who ensure on site that our support gets there and for the purpose for which it is granted.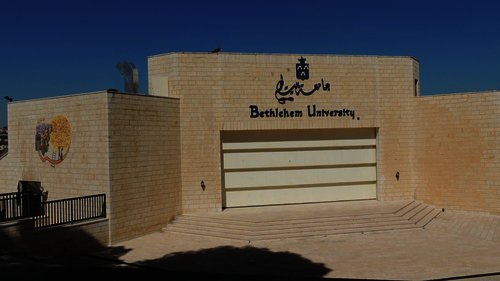 That is:
Our support is based on a jointly defined goal, which may or may not be a school or university degree.
The form and scope of our support is largely determined by the goal. We grant scholarships or cover the annual training costs. We also assume sponsorships with the aim of accompanying the respective "godchild" on the way to the jointly defined goal.
We are interested in the development of the sponsored child on the way to the goal. To this end, we maintain contact and exchange information together.
Sometimes goals can be changed on the way, if we are involved.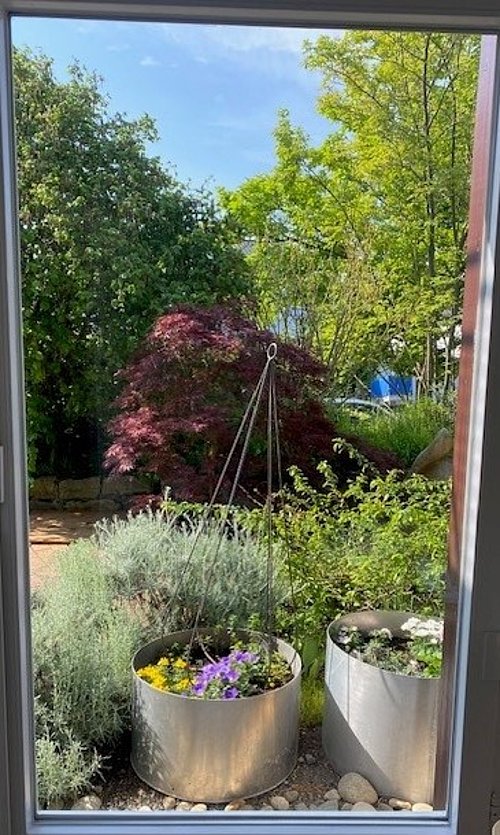 We disclose our activities as a foundation, but respect the right to privacy of everyone. Transparency is important to us. In addition to the current funding projects, the foundation's current activity and financial report can be found under Downloads.
That is why we have also joined the Transparent Civil Society initiative. We undertake to make the following ten items of information available to the public and to keep them up to date
1. name, registered office, address and year of foundation of our foundation = T.u.H. Hoene Stiftung, Riegeläckerstr. 44, 71229 Leonberg, 2020
2. complete statutes as well as goals and how they are pursued = statutes under "The Foundation" "Downloads" goals and how they are pursued see "Goals" and "Projects" on this hoempage
3. non-profit status certificate from the tax office = see "Foundation" "Downloads" on this hoempage
4. name and function of the main decision-makers = Thomas Hoene, Board of Directors, Foundation Council: Marie-Theres Mayer (Chairperson), Philipp Hoene (Vice-Chairperson), Sabine Rodewoldt, Hildegard Hoene
5. report on the activities of our foundation = annual activity report see "foundation" "downloads" on this homepage
6. staff structure = Board of Directors and members of the Board of Trustees work exclusively on a voluntary basis without remuneration, 2 voluntary helpers without remuneration
7. source of funds = see financial report under "foundation" "downloads" on this homepage
8. use of funds = see financial report under "Foundation" "Downloads" on this homepage
9. corporate affiliation = none
10. names of legal persons with annual donations of more than 10% of our annual income = none; persons as major donors = Thomas Hoene Familiengesellschaft (GbR) andThomas & Hildegard Hoene
You find us also in Facebook under https://www.facebook.com/Hoenestiftung
"There is only one thing that is more expensive in the long run than education, no education"
John F. Kennedy